This is a
series of posts
that attempts to locate the actual, real-world locations of some of the scenes filmed in the HBO series,
The Wire
. The locations are time-stamped screen captures compared with Google Maps/Street View images.
Consider the following screen captures from Season 3, Episode 1 of The Wire. In the first picture, we see the building on the far corner with the white front and red letters. It's the "Thank God for Jesus Church." Also note the gray siding and the white door with the air conditioner.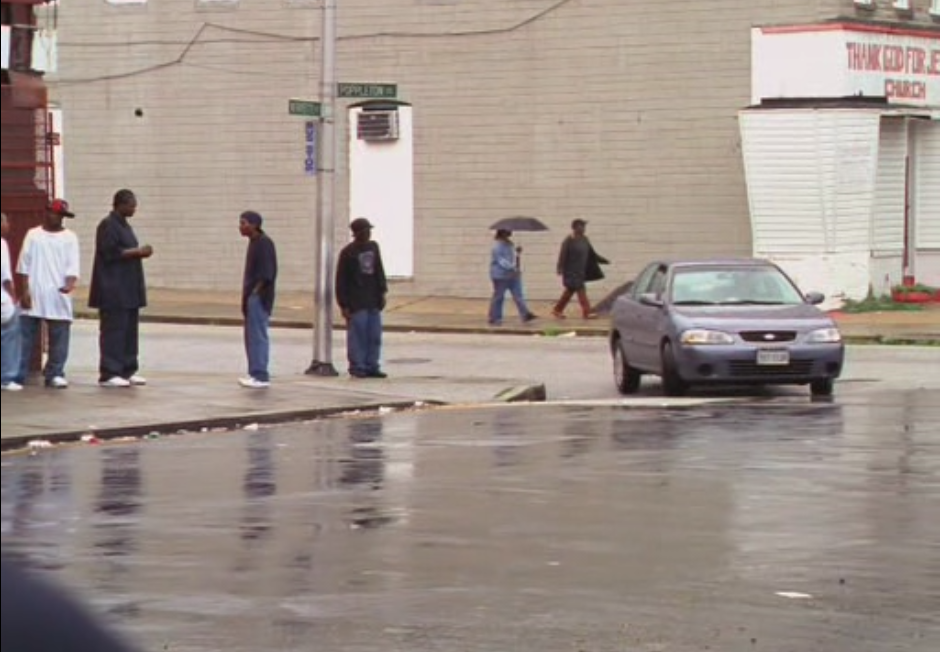 Now check out a few seconds later as the car comes around the corner. We see the near corner with "McCall's Grocery" fronting the red store: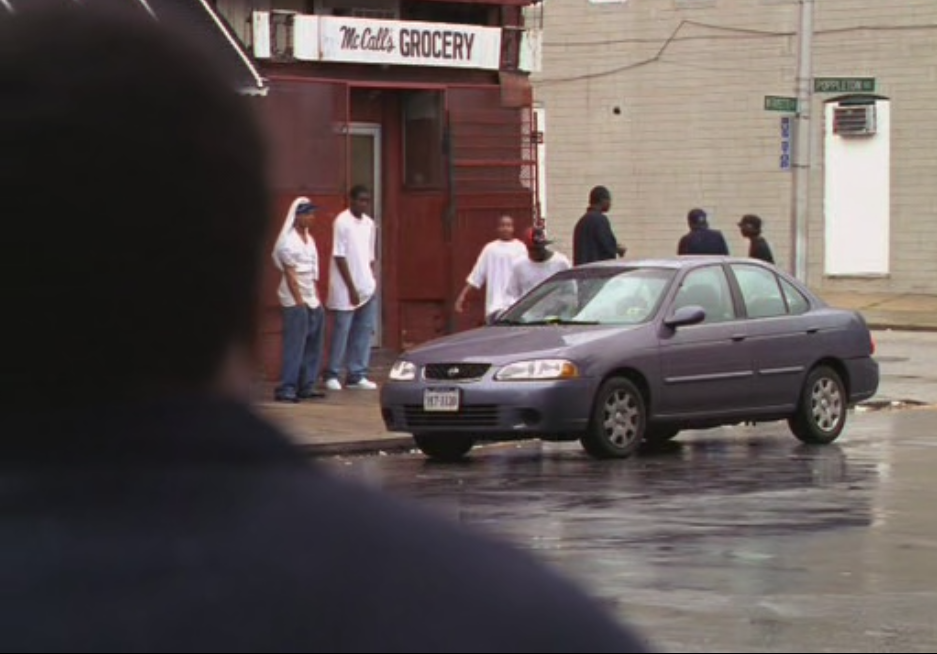 It turns out that McCall's Grocery doesn't exist (at least not anymore), but the Thank God for Jesus Church
does
exist:
View Larger Map
Note the distinctive white and red front, and door-mounted air conditioner. Let's back up a little bit and take a look at the near corner:
View Larger Map
There's our red store. So this is our corner, right? Yes, well, sort of. Google Maps identifies this intersection as N. Bond Street and E. Federal Street, which is in East Baltimore. However, take a closer look at the street sign from the original screen capture: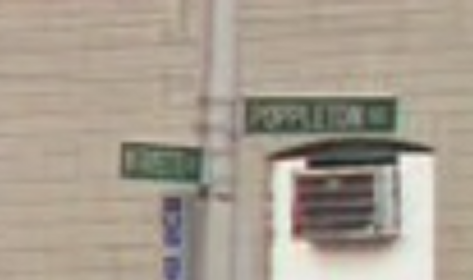 This indicates that the intersection is actually Poppleton Street and (I think) Fayette Street, which is squarely in West Baltimore. Street View of Poppleton and Fayette clearly indicates it is
not
the location.
Why does this matter? Well, realistically, it doesn't. But I thought it was interesting that during the filming they went as far as changing the street signs to indicate the location as West Baltimore rather than East Baltimore, even though it was unlikely that anyone would notice.